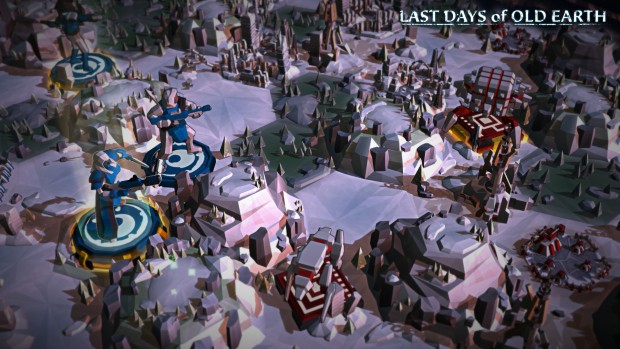 Thanks to the support and feedback of the players, today Last Days of Old Earth has concluded the final stage of its Early Access period. With the new patch and the recent addition of the single player campaign, the game is now complete, though developers Auroch Digital will continue working closely with the community to ensure Last Days of Old Earth is the best strategy experience possible.
 During Last Days of Old Earth's time in Early Access, you have learned how to customize armies and forge grand strategies by choosing between dozens of heroes and units. You've mastered special abilities, such as sneaking up on the opponent's hero to assassinate them, or dominating the skies to strike at the heart of the enemy forces from the air.
The recently added campaign is set in a far future, where The Skywatchers are one of the last remaining tribes of humanity and you will witness their challenging journey. This long travel through glacial wastelands is called the Northwalk, where The Skywatchers desperately struggle to find a new home that can sustain life. But the cold is not the worst enemy out there, something else is lurking...
There are whispers of strange machines out in the wilds. Their plans are unknown. They are the Automata.
The Story update was the last of the major updates following the initial Early Access launch. With this new content, you meet key Heroes such as Seibal, a soldier who have survived for many years alone, and Chanal Goodgrass, a fighter who gambles with her own life readily for the benefit of the greater good.