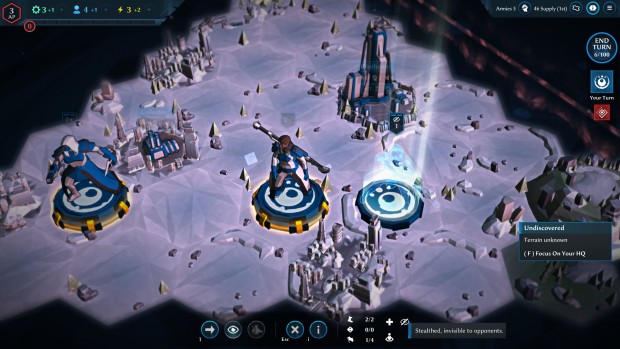 Last Days of Old Earth receives its second major Content Update with the addition of Stealth and Facilities Mechanics!

Players can now upgrade their decks with new Heroes, Units, and Facilities, with specific abilities such as Assassination, Sabotage and Detection adding a completely new layer of strategy to the game. Sneak up on your opponent's hero to assassinate them or destroy building facilities to thwart your enemy's best laid plans.

However, Skywatchers and Automata need to be cautious: with a balanced deck, both have the skill to detect hidden Heroes and Units and neutralize them before they have the chance to put their devious plans into action.

Structures themselves can be strengthened by new facilities, such as Sentient Network that improves the Garrison's detection ability or the Ouroboros Recycler that refunds material from the cost of playing a card.

The game is currently in Early Access on Steam and the Stealth update is the second of four planned major updates following the game's initial launch.

Last Days of Old Earth is constantly being improved, so stay tuned for more news on the site! The war for the ice planet has never been fiercer!