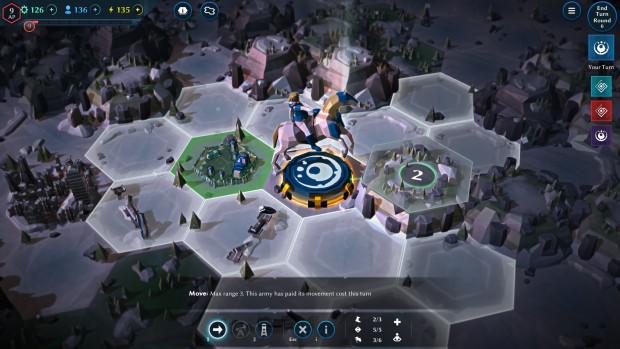 The countdown is over: our planet is freezing to death. Humans and Automata are now competing to rule over the frozen wasteland of a formerly flourishing world!

Today you have the chance to fight for survival as Last Days of Old Earth is entering Steam Early Access!

Set in an icy, post-apocalyptic world, Last Days of Old Earth mixes elements of strategy and card-driven games in a unique way. At this stage the game offers both a single player Skirmish mode and online multiplayer.

And, to help newcomers to jump into the game in no time, in-game tutorials have been created alongsidea growing official wiki of the game, powered by Gamepedia!

But the launch on Early Access is only the beginning of the journey for Last Days of Old Earth. Developer Auroch Digital has already planned a set of major updates that will bring even more variety into the game!