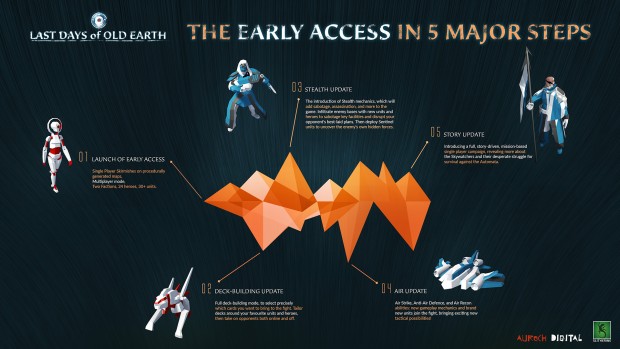 Since its first announcement Last Days of Old Earth – the upcoming 4x strategy game inspired by the classic title Armageddon Empires - has received a lot of consideration from the Community and many questions have been raised about its elements.


Today, Developer Studio Auroch Digital is ready to share what would be the next big steps of this little gem, and what's better of a fantastic infographic to do it?

Take a closer look on the picture below to discover what the future holds!